Need a meal to feed your cannibal clan for your next moo-vie night? This brisket will hit the spot and give you plenty of leftovers unless you are in a sharing mood and package it up to send to fiends and family. Or maybe to sell at your gas station to any hapless teenagers that stop by. After all, times are tough since the slaughterhouse went fully automated and Leatherface and Choptop have gotta eat.
This is a shorter smoke at a higher temperature than most recommend but the result is no less moist and delicious, thus making it my go to recipe for family gatherings and holidays.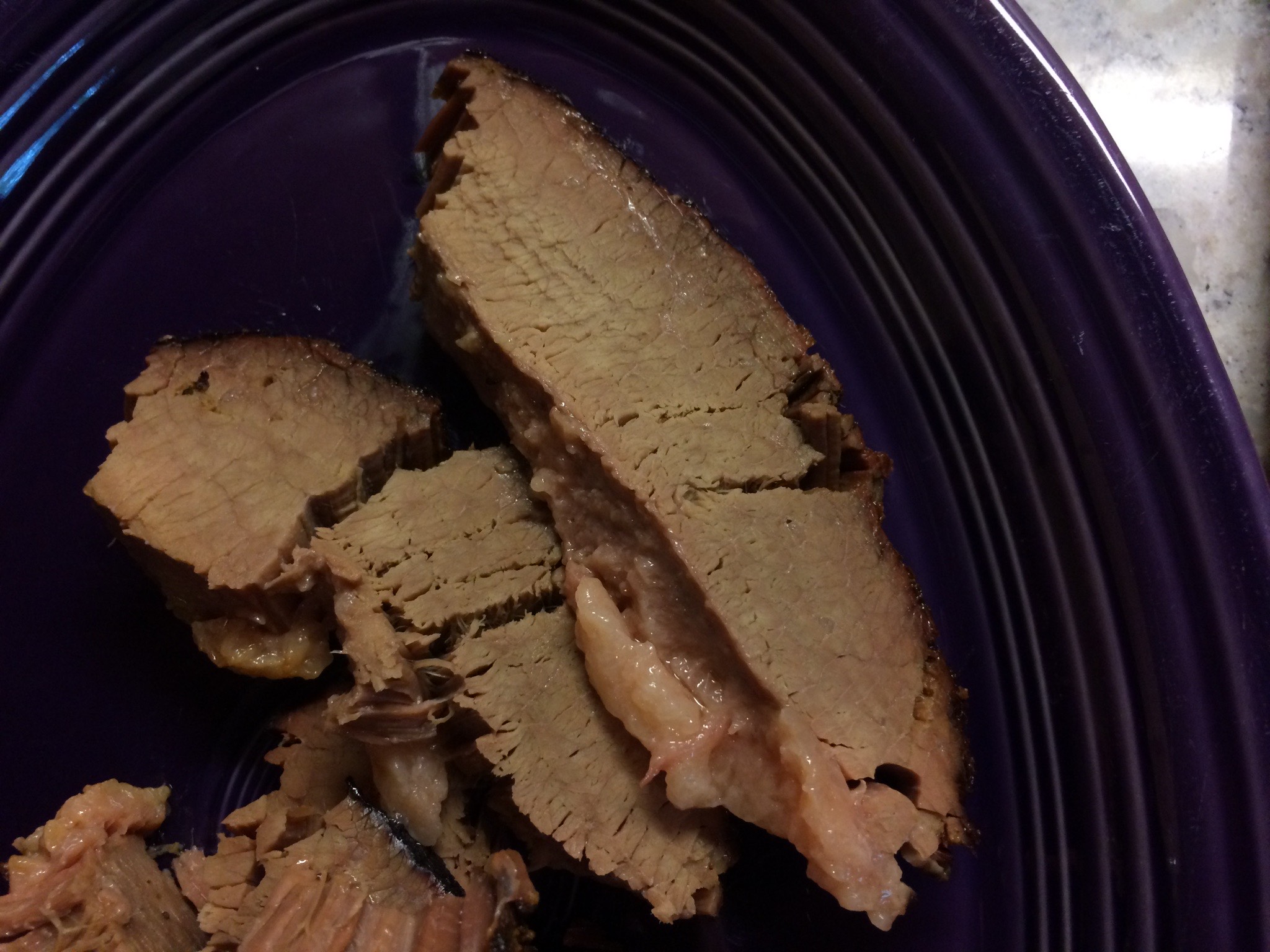 Sawyer Family Texas-Style Smoked Brisket
A fun meal to start Friday morning so it'll be all set to have during your movie night.
Ingredients
1

12lb

Whole Brisket

1

tbsp

kosher salt

4

tbsp

coarse ground black pepper

1

tsp

garlic powder

1

tsp

ancho chili powder

1

tsp

smoked paprika
Instructions
Trim the brisket of excess fat, leaving about 1/4" of the fat cap on the bottom for insulation.

Mix the rub together and sprinkle on top of the brisket. Allow it to dry brine overnight.

Load smoker with charcoal and wood of choice and prep it for indirect heat and bring the temp to around 300° F.

Put the brisket on with the fat cap on the bottom. Smoke until the internal temperature is 200° F and then start testing it with a probe. If the probe doesn't slide in like a knife into warm butter, leave it on for a bit and check again.

Once the brisket is probe tender, remove from the smoker and let it rest for 1-2 hours. If you need to hold it, let it cool to 175° and then wrap it in butcher paper, foil and stick it into a cooler lined with towels. It'll keep for several hours in there and stay nice and hot.

When you are ready to eat, use your knife and cut the brisket across the grain in thin slices.