Action Jackson once asked me, "How do you like your ribs?" My answer (before he shot me with a grenade launcher) was smoked with a Dr. Pepper BBQ sauce. He apologized for blowing me up and together we sat down and had a fine meal of them and he gave them his seal of approval. It's a relatively easy dish to make and if you don't want to make your own BBQ sauce, you can substitute in your favorite bottled brand just fine. This is a favorite in the Friday Night Frights household and I'm always sure to make enough so we have leftovers the next day.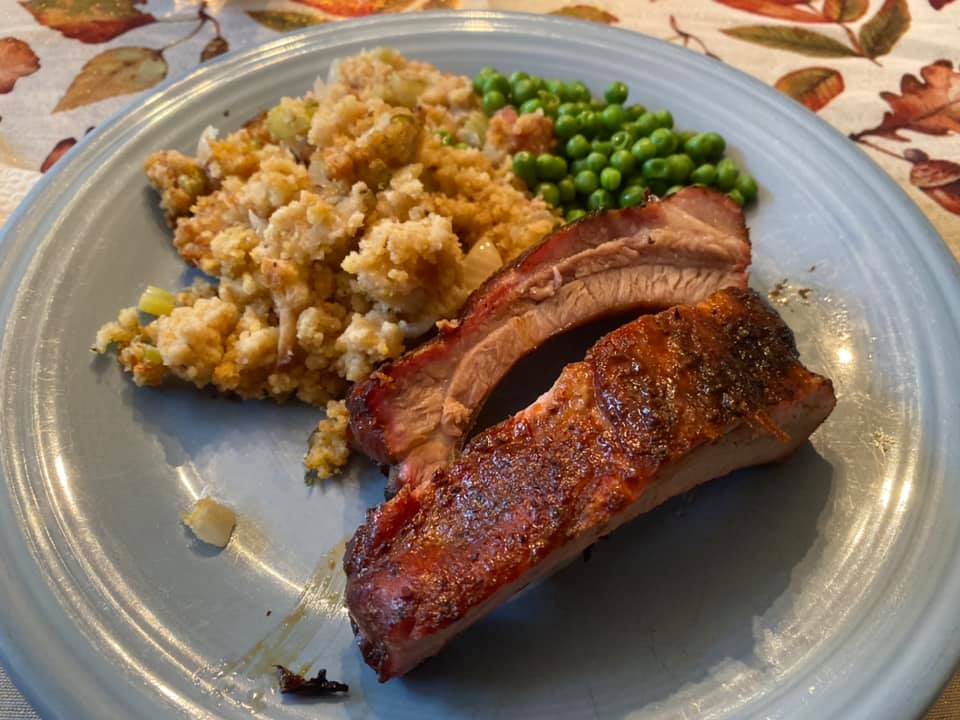 Dr. Pepper Baby Back Ribs
A sweet and tasty take on a bbq staple.
Ingredients
Rib Rub
1/4

cup

brown sugar

2

tbsp

smoked paprika

2

tbsp

sweet paprika

1

tbsp

coarse ground black pepper

1

tbsp

kosher salt

1

tbsp

garlic powder

1

tsp

onion powder

1

tsp

chili powder

1

dash

cumin
BBQ Sauce
1

cup

Favorite BBQ Sauce

1/2

cup

Dr. Pepper
Instructions
BBQ Sauce
Combine BBQ sauce and Dr. Pepper in a saucepan

Heat on high until boiling and then reduce to a simmer for ten minutes, stirring occasionally.

Set aside to cool and place in a sealable container. It will keep for a week or two so you can make it ahead of time.
Ribs
Mix together rub ingredients and coat both sides of the ribs liberally with it.

Seal ribs in foil and place in fridge for several hours or overnight if you have time.

When smoker hits the desired temperature, take the ribs out of the foil and place onto the grate.

Smoke the ribs until they start to break when you pick them up with a pair of tongs. (About 4 hours)

In the last twenty minutes, coat the ribs with BBQ sauce and place back on the smoker to tighten it up. I usually do one coat but you can do more if you prefer.

Remove from smoker to rest. Then slice them and serve them with your favorite sides.