Before you start a night of drinking some fine Tenafly Viper, you should get some food in you. But you don't want to spend too much time cooking when you could be drinking. Fortunately, this recipe is fast and easy and will have your stomach lined with a fine base of meat before you melt your insides with the best booze 1980s Brooklyn has to offer. It's a perfect way to use up those leftovers from our Sawyer Family Brisket, too!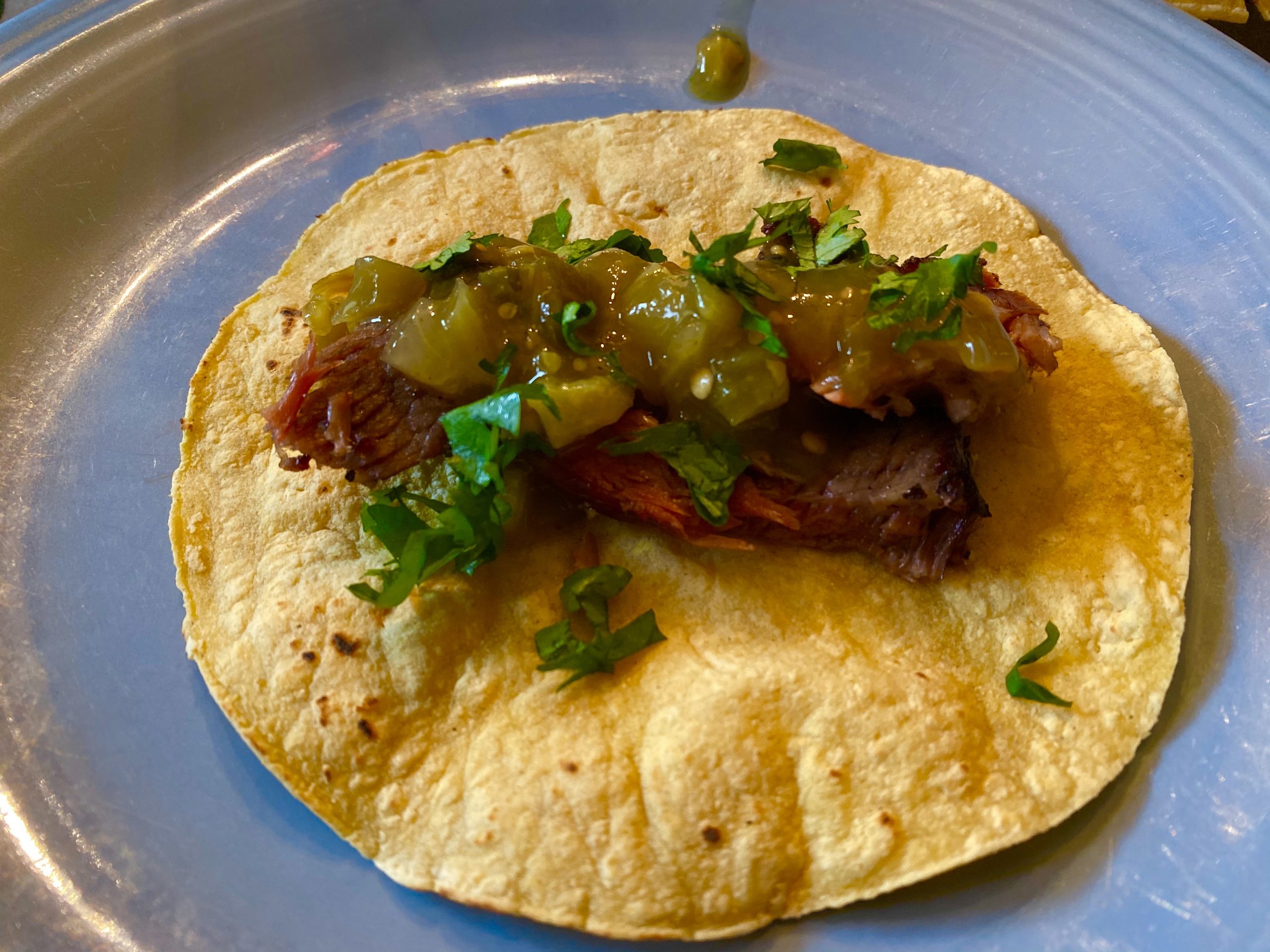 Brisket Street Tacos
A quick and easy way to use up your brisket leftovers and tasty to boot!
Ingredients
1

lb

Smoked Brisket

1

jar

Pace Salsa Verde (or make your own)

1

package

Mission Corn Tortillas (24ct)
Instructions
Slice the brisket if it isn't already, and then put the slices in the bottom of a pan, sprinkle with water or beef broth or beer and cover tightly with foil. Then bake for 30 minutes or until heated through.

Remove brisket from oven and slice off fat and then chop the remaining meat and put into a bowl.

Warm tortillas in microwave or give them a good sear on a gas burner if you have one.

Fill tortilla with chopped meat and top with salsa. Eat, enjoy, repeat.